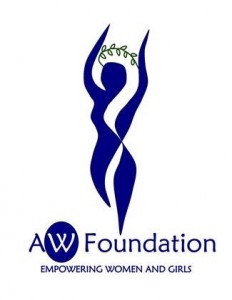 AW Foundation's goals are:
Sponsor local college students to attend AAUW's annual Leadership Conference.
Support local 7th graders to attend Tech Trek summer camp offered by AAUW Florida.
Assist and support AAUW Weston to offer seminars in our local community on topics such as Human Trafficking. Bullying, Poverty in our own backyard and their impact on our communities. Also, to find ways for the general public to help prevent these invisible crimes against humanity and/or to help the victims.
Assist and support AAUW Weston to offer More empowered and Valuable at workplace.
AW Foundation is a tax-exempt organization formed under 501 (c) (3) of the IRS Code. Donations to AW Foundation are tax-deductible for US federal income tax purposes as permitted by law. EIN 46-4206854



---
Please donate by clicking on the PayPal button or by mailing a check payable to AW Foundation to Toby Feuer, Treasurer, AW Foundation, 213 Lakeview Drive #101, Weston, FL 33326
You don't need a PayPal account. You can use your credit card to make a donation at the PayPal site.
A COPY OF THE OFFICIAL REGISTRATION AND FINANCIAL INFORMATION MAY BE OBTAINED FROM THE DIVISION OF CONSUMER SERVICES BY CALLING TOLL-FREE WITHIN THE STATE. 1-800-435-7352. REGISTRATION DOES NOT IMPLY ENDORSEMENT, APPROVAL, OR RECOMMENDATION BY THE STATE.  OUTSIDE FLORIDA, CALL 850-410-3800.