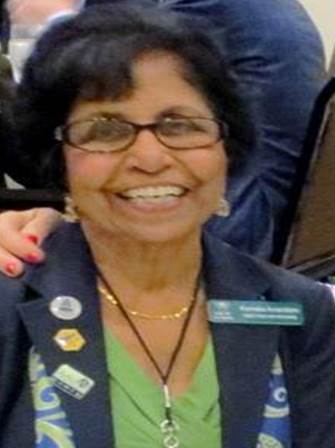 Dear Visitor:
I am glad you are here, which allows me, the current president of AAUW Weston, to welcome you to our website. The Weston branch, established in 2007, has attracted members and supporters from Weston as well as from its neighboring cities.
AAUW's mission is Advancing Equity for Women and Girls through Advocacy, Education, Philanthropy and Research. AAUW Weston tries to carry out this mission by focusing on the Education and Advocacy aspects. As you explore our website, you'll learn more about our projects.
We have established AW Foundation as the fundraising arm of the branch. It is a tax-exempt organization formed under 501 (c) (3) of the IRS Code. Donations to AW Foundation are tax-deductible for US federal income tax purposes as permitted by law. Please visit AW Foundation page.
The Board is active and innovative in enhancing the visibility of the branch and its activities in our community. There is a great variety of talents among our members, and we have used them well in the past and will continue to do so in the future. If it had not been for our members' willingness to share their talents and give their time, we couldn't have accomplished what we have since 2007. I thank each and every one of them.
I wish you all the best in all your endeavors.

Kamala Anandam, Ed. D.
President
P. S. If you are not a member, I hope you'll join us.  Click here for the application form.